12 June 2015
Periscope and Meerkat open up massive opportunities.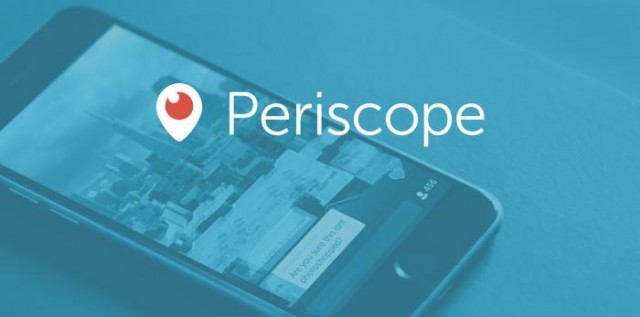 Periscope and Meerkat have transformed live video streaming in just three months.
Live streaming now requires just the push of one button.
Periscope is Scanarama's favourite of the two because it's got a larger audience thanks to the Twitter tie-ins. It archives your streams so people can watch them later and you can save them to your phone's camera roll for uploading elsewhere. With Meerkat you can't do that in-app.
One big disadvantage of both apps is that recordings come with comments burnt into the footage. This will limit your options if you want to edit the footage later.
A really interesting development is that shooting video in portrait now works – it's time has finally come.
Comedian Tom Green also clearly prefers Periscope. He's been filling the dead time between when he arrives in a city and when he plays a gig walking around, chatting to who-ever he bumps into. It's inane and compelling at the same time.
Watching it on Youtube isn't as thrilling as watching it live on Periscope. Download the app and browse around yourself. You'll find it more engaging than flicking through random TV shows that all feel like you've seen them before.
Periscope democratises something that used to be very complicated. Scanarama have produced loads of big live-streamed events like Smartsounds, Imelda May and Biffy Clyro yet we don't feel threatened by something that makes streaming so simple. Far from it.
We're busy writing Periscope into our plans because we love the possibilities it opens up. It's so simple now to stream live that it's thrilling.
Others are embracing Periscope too – even Uefa – at Enterprise Ireland's Sports Marketing Conference yesterday, their marketing manager Noel Mooney was full of praise for the app's potential to increase demand for live events.
Television started as a completely live format. You needed equipment the size of a house to do it then. Now all you need is your phone.
We are only at the beginning of what Periscope and Meerkat can do.
Let us know if you'd like to be informed the next time we go live with a stream so you can join in with the fun.